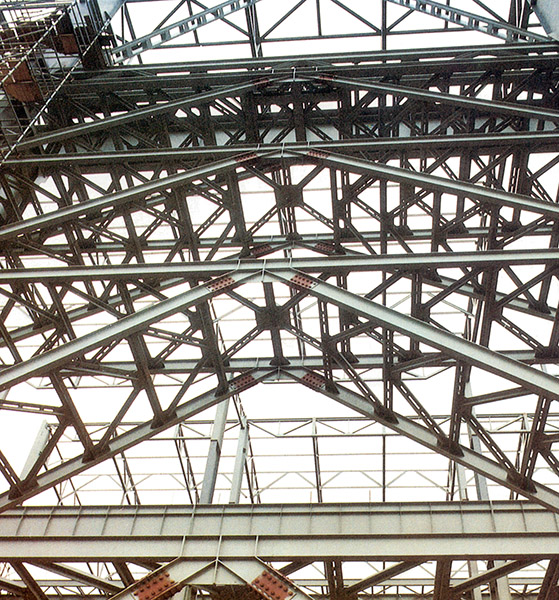 TALLERES LUALVA's primary activity is that of manufacturing metal structures and boilermaking equipment, although a major element of our overall turnover is the "in situ" repair and maintenance of factories and the repair of mining equipment, whether on the premises of LUALVA S.A. or in the actual mines themselves.
Our resources include 11 gantry cranes from 3 to 25 MT, a shearing machine, a folding machine, saws, cutting machines, column drills, oxy-fuel cutters, bending machines, welding equipment, presses, punching machines and plasma cutting equipment.
We are entirely at your service to assist you in fulfilling your projects. Please do not hesitate to ask for further information or a quotation.